In the press
PUBLISH, NewsPenguin to create carbon-offsetting NFT series to raise awareness of endangered wildlife and promote biodiversity
27 Dec. 2022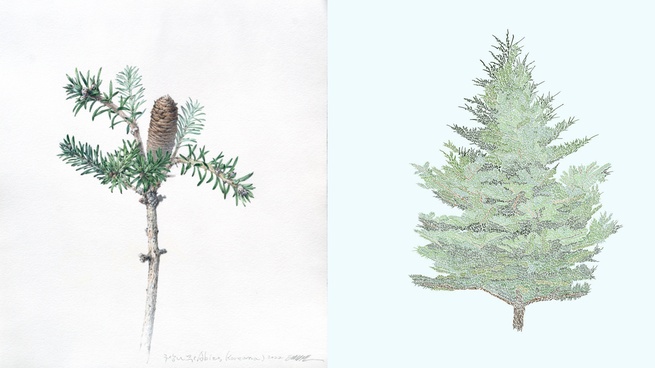 PUBLISH is excited to reveal that it will create a collection of non-fungible tokens (NFTs) depicting endangered plants and animals as part of News Penguin's "Endangered Species Preservation Project."
As a news media outlet dedicated to covering endangered species and the climate crisis, News Penguin's project aims to raise awareness and promote biodiversity for at-risk plant and animal life.
Each month, a different endangered species will be selected as the focus of the project, with artwork and character designs created to highlight their importance.
For December, the team behind the project selected the Korean fir as the featured endangered species. The tree which unique to Korea, is currently facing a decline in population due to the effects of climate change. However, while it has been acknowledged as an endangered species by the international community, the South Korean government still classifies it as "observation species."
On why the Korean fir was selected as December's "Endangered Species of the Month", News Penguin CEO Kim Kijeong stated, "We chose the Korean Fir to draw attention to the disparity in perception between the government and the public regarding endangered species, and to highlight the South Korean government's lack of adherence to international standards." He added, "As it is the Christmas season, we hope that by highlighting the endangered status of the Korean Fir, a species commonly used as a Christmas tree, we can inspire people to love and protect it."
News Penguin, in partnership with artists Jeong Taeryeon and Jin Kwanwoo, will create and donate artwork on the subject of the "Endangered Species of the Month". The artwork will be issued as NFTs (non-fungible tokens) and gifted to members of the public.
The NFTs will be produced by PUBLISH using sustainable technology so as to minimize their environmental impact. The amount of energy required to make one NFT will be equivalent to the energy used by a 40W incandescent bulb for 23.4 seconds.
In addition to using sustainable technolgy, News Penguin plans to offset carbon ommissions. For every 500 NFTs issued, the company has pledged to plant one tree in Yeongwol County's Ecological Park in Gangwon-do province.
Any profits generated from the project will be allocated to futhering conservation efforts for endangered species within the country.
To learn more about the project, please visit News Penguin.
Back to list